Does Your Pool Look Like This?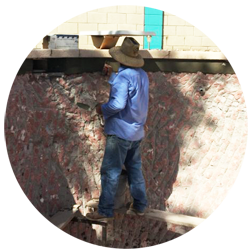 Tile
As pools age, they start to show signs of wear and tear. Our expert tile setters can have your pool looking brand new in no time at all.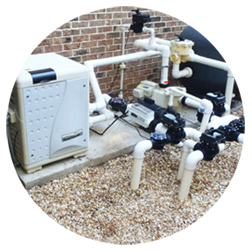 Equipment
We offer a variety of options to upgrade or add to your current equipment. Let our experts advise you on the best solution for your needs.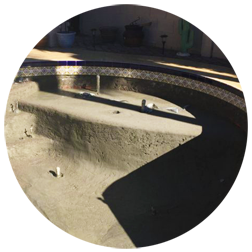 Baja Step
Get in on the latest trend in pools. A Baja step offers both convenience and relaxation. And for existing pool owners, the good news is that adding this handy, attractive feature is easy during pool renovation.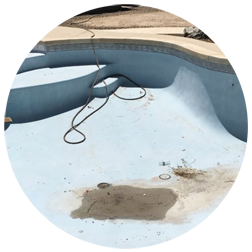 Pool Remodel
Resurfacing, Pool Decks and/or Water Features can dramatically change the look and feel of your pool, giving you the backyard oasis you've always dreamed of having.
Interested in remodeling your pool? Take a look at our before and after residential projects, then give us a call today!
Take a look at our commercial remodeling!